Portrait Box and homeless youth.
People love look at my Natural Light Portraits. I created them in my natural light portrait box. In addition, they say my subjects look like they have been through something. In this case, that something is Burning Man. Some time later, I was involved in the Picturing Maricopa Project. Personally, I was paired up with an organization that provides assistance for homeless and at risk youth. These kids had no problem fulfilling the look of having been through something. They all had been through something and that something wasn't nearly as fun as Burning Man.
I would meet kids with amazing stories. One Saturday I was outside the homeless youth drop-in center in downtown Phoenix. Surprisingly, I hear one kid say, "My parents dropped me off downtown and said don't come home. There is no home to come back to."
First image of Roxy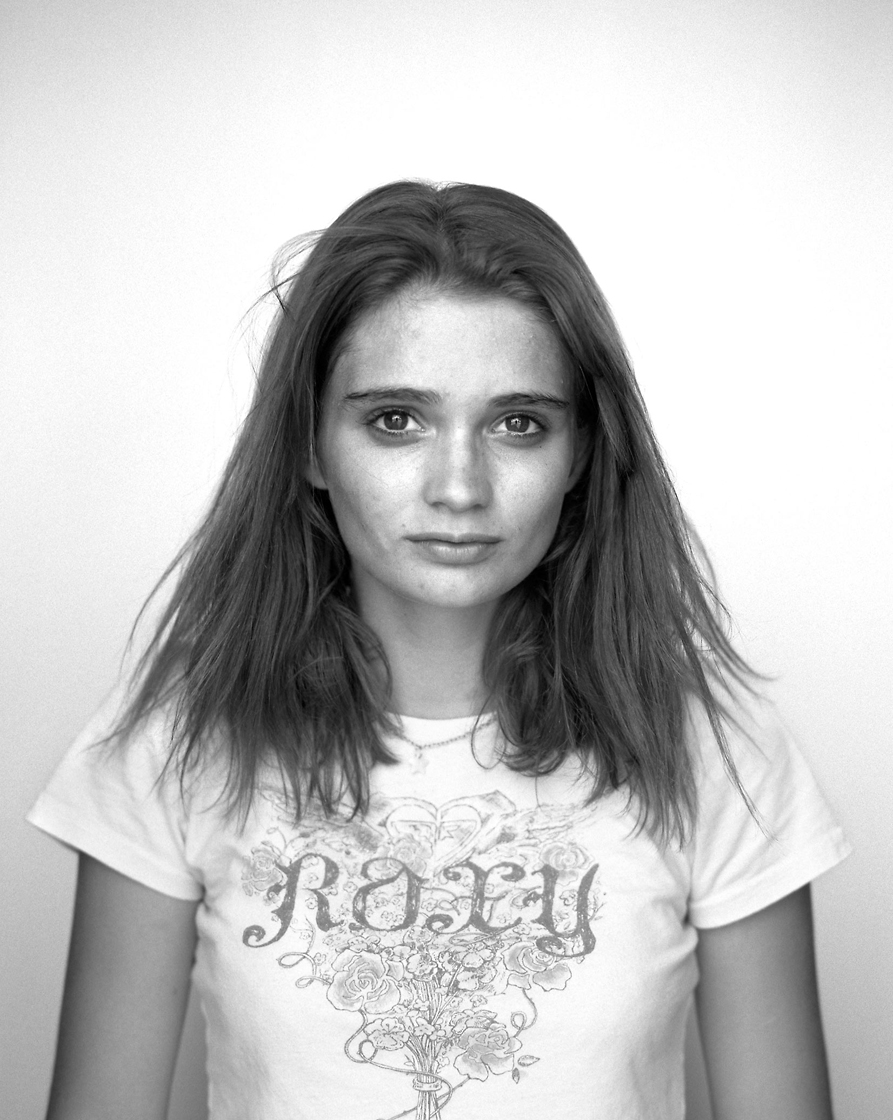 Everything in the world that she owned was in her backpack. Roxy didn't want to leave it out of sight. She was reluctant to pulling the hair tie out. She did the classic hair flip. Just like every young woman you've ever seen with long hair. In a cheery voice I said, 'Look how pretty you are!' She broke eye contact. There was a pause. Hesitantly, in a sheepish voice she says, 'It's not always a good thing to be pretty out there'. The tension was awful. For now, it's fine, I said ..and she looked at me. 
Unknown Young Man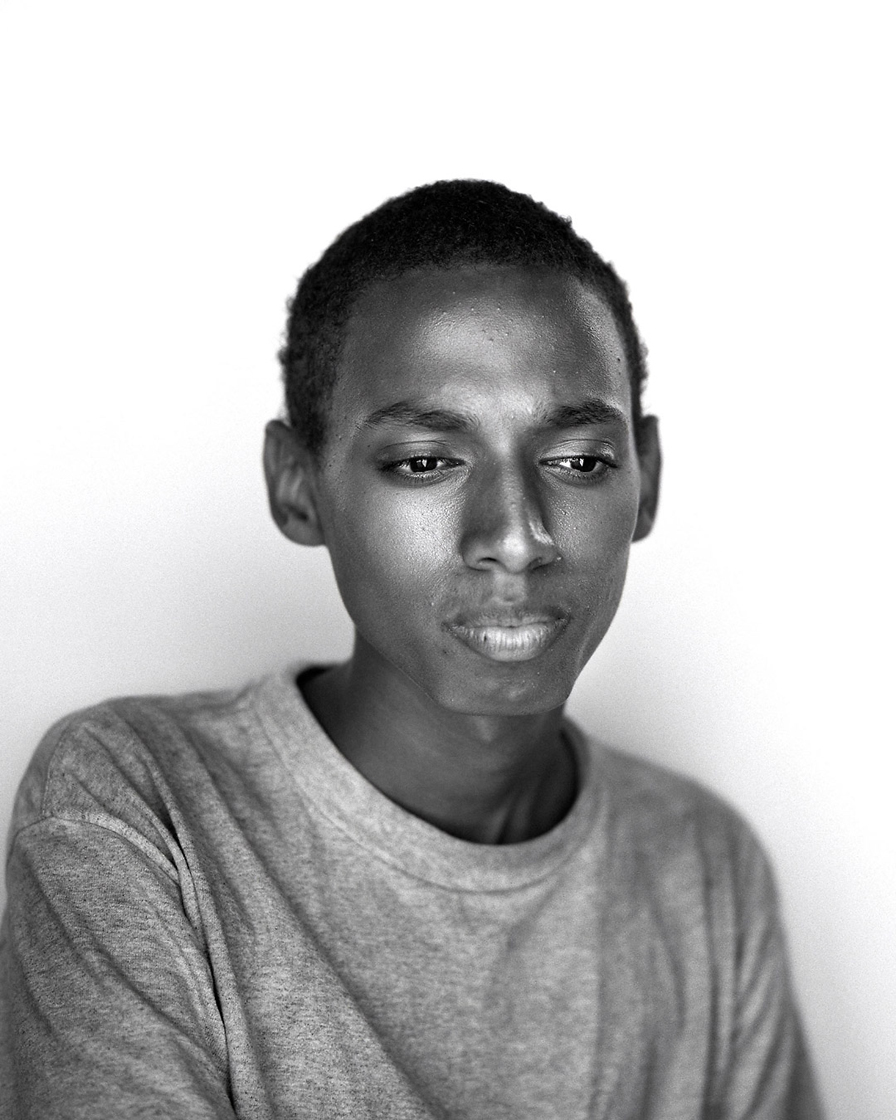 Unable to focus, this young man drifted in and out. He looked malnourished and sleep deprived at least. I asked his name but, he wouldn't tell me. It was a struggle just for him to look in the camera. Sadly, he wondered off like an unwanted balloon. Lost and bumbling along the sidewalk. 
Unknown Young Woman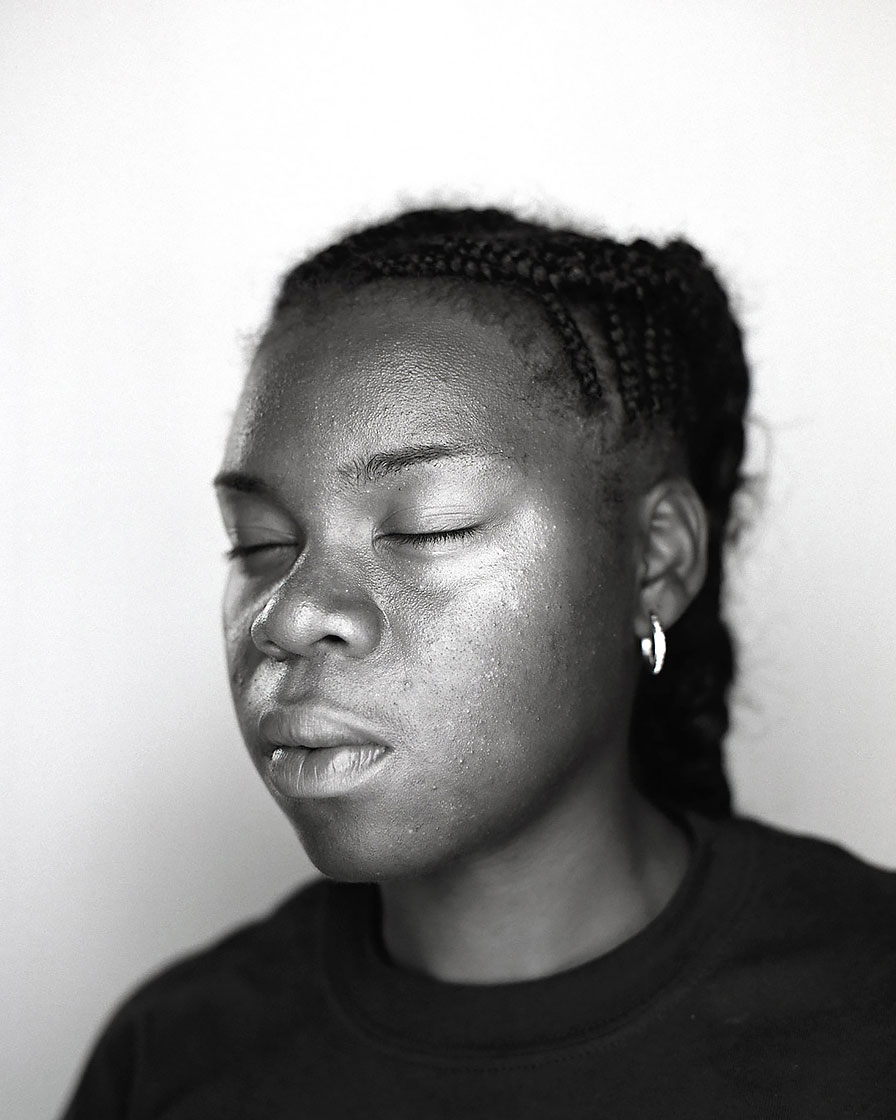 Lastly, was this young lady. Amazingly, she had just found a job. Understandably, so excited to be self sufficient. I asked her if I could take her portrait. She seemed very excited to be involved in something other than survival. However, she was quickly spinning out of control with excitement. Therefore, I attempted to get her to focus. I asked her to close her eyes. To my amazement, she did. Here was a person that had been taken advantage of by most people around her. Willingly, cornered in a strangers 'portrait box'. Vulnerably, with a strange man pointing a camera at her. Above all, while she sits there with her eyes closed. Completely vulnerable. Her heart appeared to be bursting with life. In other words, she was full of wonder. new opportunity. 
The trust was humbling. 

In conclusion, when we were done she sprang out of the box. Amazingly, ran inside with the most exciting news to tell. 
After that, was the last time I used the portrait box.
https://jasonkoster.net/wp-content/uploads/2020/07/homelss-girl-Roxy-backpack-Vans-Phoenix-editorial-photographer-North-American-photographer.jpg
1120
897
Jason Koster
https://jasonkoster.net/wp-content/uploads/2019/05/JK-Photography-Jason-Koster-Phoenix-Commercial-Photographer-300x298.png
Jason Koster
2019-08-05 12:32:12
2022-05-28 21:12:29
Portrait Box and homeless youth.